Analyst, Investor AML (Ongoing Monitoring) – Graduate Opportunity - Hybrid
📅







104291

Requisition #
📅







Jan 09, 2023

Post Date
About Northern Trust:
Northern Trust, a Fortune 500 company, is a globally recognized, award-winning financial institution that has been in continuous operation since 1889.
Northern Trust is proud to provide innovative financial services and guidance to the world's most successful individuals, families and institutions by remaining true to our enduring principles of service, expertise and integrity. With more than 130 years of financial experience and over 22,000 partners, we serve the world's most sophisticated clients using leading technology and exceptional service.
Role/ Department:
As part of the Ireland Investor AML Ongoing Monitoring team, the role requires the completion of a workload, with guidance from colleagues and line management, to support all aspects of the ongoing monitoring of investors in line with:
• AML Legislation/Regulation & Guidance/Best Practice.
• The Ireland Investor AML Department's processes and procedures.
In addition, the role requires partners to hold, build and maintain strong relationships with the Northern Trust Transfer Agency and Client Services Departments, as well as other key stakeholders, to deliver a robust AML Ongoing Monitoring service to Northern Trust's client and investor base.
The key responsibilities of the role include:
Take responsibility for timely and accurate completion of AML Ongoing Monitoring workload allocated on a daily basis.
Actively participates, in Investor AML's' periodic review process for all investors, including the review of investor documentation in adherence with Northern Trust's AML policy and procedures.
Works with colleagues and line management in reviewing such investor documentation and efficiently sourcing outstanding investor due diligence documentation (if any) with professionalism of approach and timely escalation of material issues arising.
Actively participate in daily AML ongoing monitoring processes such as transaction monitoring and overnight screening of investors and their accounts.
Is aware of and has the ability and confidence to assess adverse media on investor accounts as well as assessing high risk factors linked to accounts, such as the involvement of PEP's.
Escalates, and assists with, the resolution of more complex problems and critical issues as referred to the Investor AML Ongoing Monitoring team, as well as those received from other internal and/or related external parties.
Ensures that all queries from internal and external parties are dealt with efficiently and professionally, with support from line management where required.
Develops and maintains strong working relationships with clients and partners in other Northern Trust departments.
Works with line management to ensure that the Investor AML team meets the required audit, risk and compliance standards as determined, from time to time, in accordance with changes in legislation and guidance.
Maintains an up to date knowledge of AML regulation and best practice and uses this knowledge to promote enhancements to Northern Trust's AML processes and procedures.
Performs additional work where volume or absence requires such workload to be completed across AML Ongoing Monitoring.
Skills/ Qualifications:
Previous experience in an AML, Compliance or Transfer Agency role is an advantage.
Strong organizational and communication skills.
Risk management skills.
Ability to research, understand and deliver solutions to issues, including more complex issues as agreed with line management.
Ability to work to tight deadlines and drive workloads forward using own initiative.
General knowledge of Microsoft Office applications relating to designated areas of responsibility
Working with Us:
As a Northern Trust partner, greater achievements await. You will be part of a flexible and collaborative work culture in an organization where financial strength and stability is an asset that emboldens us to explore new ideas. Movement within the organization is encouraged, senior leaders are accessible, and you can take pride in working for a company committed to assisting the communities we serve! Join a workplace with a greater purpose.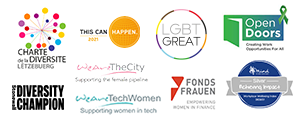 We'd love to learn more about how your interests and experience could be a fit with one of the world's most admired and sustainable companies! Build your career with us and apply today. #MadeForGreater
Reasonable accommodation:
Northern Trust is committed to working with and providing reasonable accommodations to individuals with disabilities. If you need a reasonable accommodation for any part of the employment process, please email our HR Service Center at MyHRHelp@ntrs.com.
We hope you're excited about the role and the opportunity to work with us. We value an inclusive workplace and understand flexibility means different things to different people.
Apply today and talk to us about your flexible working requirements and together we can achieve greater.
#LI-Hybrid