Senior Analyst/Associate Consultant/Consultant - Operational Risk Analytics
📅







98628

Requisition #
📅







Apr 28, 2023

Post Date
About Northern Trust:
Northern Trust, a Fortune 500 company, is a globally recognized, award-winning financial institution that has been in continuous operation since 1889.

Northern Trust is proud to provide innovative financial services and guidance to the world's most successful individuals, families and institutions by remaining true to our enduring principles of service, expertise and integrity. With more than 130 years of financial experience and over 22,000 partners, we serve the world's most sophisticated clients using leading technology and exceptional service.
Working Model:
Hybrid: We have a balanced hybrid working model to ensure you get the flexibility you need, and the
Role/Department:
Senior Analyst/Associate Consultant/Consultant, Operational Risk Analytics is a key member of Risk Analytics & Data Services team and will have the responsibility for all the Operational Risk models. The role will cover several aspects of model development, model execution and reporting, as well as ensuring adherence to internal policies and procedures, and key regulatory requirements
Job title: Senior Analyst/Associate Consultant/Consultant
Location: Bangalore
Experience: 2 years to 7 years of relevant experience

The key responsibilities of the role include:
Major Duties
• Responsible for the redevelopment/execution of the Operational Risk capital models, internal ICAAP and capital allocation models, and resolving complex issues during the process
• Support the team in the development of Operational Risk CCAR Stress Testing model. Additionally, support the team in the development of data visualization dashboards and machine learning initiatives
• Responsible in the production of regulatory reports, and internal operational loss reports/dashboards to business unit managers as and when required
• Responsible for analytics related to Climate Risk and other emerging areas
• Responsible for the automation of data analytics dashboards (using R Scripting), and model documentation automation (using LateX)
• Evaluate existing model framework, assess model enhancement needs and pitch ideas in accordance with the industry leading practices
• Work with other risk and compliance teams (quality assurance, model validation, audit etc.) to ensure that the model framework is consistent with the regulatory and internal policy and guidelines
Skills
• Strong statistical modelling skills
• Knowledge of time series modelling
• Knowledge of probability distributions, monte-carlo simulations, copulas etc.
• Strong scripting skills in R, Python or equivalent (R is preferred)
• Expertise in Tableau, Power BI etc. for data visualization projects
• Strong analytical and problem solving skills
• Strong communication skills
• Knowledge of model governance, model validation, monitoring, and regulatory guidance
• Experience in the development or validation of Operational Risk models is a plus
Qualifications:
• Masters in Statistics/Economics/Mathematics/other degree in quantitative field
• B.Tech. From Tier-1 college

Working with Us:
As a Northern Trust partner, greater achievements await. You will be part of a flexible and collaborative work culture in an organization where financial strength and stability is an asset that emboldens us to explore new ideas. Movement within the organization is encouraged, senior leaders are accessible, and you can take pride in working for a company committed to assisting the communities we serve! Join a workplace with a greater purpose.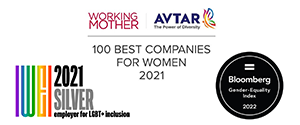 We'd love to learn more about how your interests and experience could be a fit with one of the world's most admired and sustainable companies! Build your career with us and apply today. #MadeForGreater

Reasonable accommodation
Northern Trust is committed to working with and providing reasonable accommodations to individuals with disabilities. If you need a reasonable accommodation for any part of the employment process, please email our HR Service Center at MyHRHelp@ntrs.com.

We hope you're excited about the role and the opportunity to work with us.
We value an inclusive workplace and understand flexibility means different things to different people.
Apply today and talk to us about your flexible working requirements and together we can achieve greater.