Senior Consultant, Team Leader - Credit Review
📅







103541

Requisition #
📅







Feb 23, 2023

Post Date
About Northern Trust:
Northern Trust, a Fortune 500 company, is a globally recognized, award-winning financial institution that has been in continuous operation since 1889.

Northern Trust is proud to provide innovative financial services and guidance to the world's most successful individuals, families and institutions by remaining true to our enduring principles of service, expertise and integrity. With more than 130 years of financial experience and over 22,000 partners, we serve the world's most sophisticated clients using leading technology and exceptional service.
Role/Department:
Responsible for leading a credit review team, under the direction and guidance of the Credit Review Manager. Responsible for planning and execution of assigned components of the Credit Review plan. Accountable for the performance management process of team members. Participates in developing the strategic plan of the group.
The key responsibilities of the role include:
1. Conducts credit reviews for assigned components of the plan, with the primary goal to validate the effectiveness of the Corporation's credit rating system by covering the Corporation's loan portfolios, as well as credit risk associated with bank deposits (domestic and foreign), investment securities, and other counterparty risk exposures.
2. Responsible for evaluating adherence and effectiveness of the Advanced Internal Ratings Based (AIRB) approach for assigned reviews in the plan.
3. Participates in developing the business unit strategic plan and sets goals and priorities based on the direction set for the team. Follows through to ensure objectives are met.
4. Provides leadership and guidance to team members, fostering an environment which encourages employee participation, teamwork, and communication.
5. Counsels lenders and business unit credit officers on specific loan situations and calls problem loans to their attention.
6. Advises senior credit and loan personnel on the company's overall credit policy; noting significant trends and recommending policy changes if necessary.
7. Conducts on-site reviews of credit portfolios and counterparty risk exposures to ensure the quality of credits, accurate and thorough documentation, compliance with internal credit policies/procedures, and federal/state banking laws, rules, regulations.
8. Frequently interacts with partners in credit and banking and with senior management at affiliate offices to review audit and examination results.
9. Keeps abreast of economic, political, and legislative factors that could affect the quality of loan portfolios.
The successful candidate will benefit from having the following competencies:
• 10 or more years of experience as team lead / individual contributor in commercial lending credit reviews, including collateral audit and loan documentation reviews, counterparty credit review experience, etc.
• BASEL II AIRB implementation, experience a plus.
• Knowledge of credit analysis, credit policies, procedures, documentation requirements, and applicable laws and regulations usually acquired through formal education and previous experience is required.
• Analytical skills are required to analyze risk of credit portfolios and report to management. Leadership, organizational, and communication skills are required to execute assigned reviews and report the related results.
Working with Us:
As a Northern Trust partner, greater achievements await. You will be part of a flexible and collaborative work culture in an organization where financial strength and stability is an asset that emboldens us to explore new ideas. Movement within the organization is encouraged, senior leaders are accessible, and you can take pride in working for a company committed to assisting the communities we serve! Join a workplace with a greater purpose.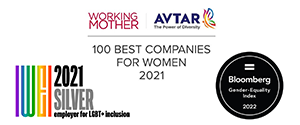 We'd love to learn more about how your interests and experience could be a fit with one of the world's most admired and sustainable companies! Build your career with us and apply today. #MadeForGreater

Reasonable accommodation
Northern Trust is committed to working with and providing reasonable accommodations to individuals with disabilities. If you need a reasonable accommodation for any part of the employment process, please email our HR Service Center at MyHRHelp@ntrs.com.

We hope you're excited about the role and the opportunity to work with us.
We value an inclusive workplace and understand flexibility means different things to different people.
Apply today and talk to us about your flexible working requirements and together we can achieve greater.